ABOUT INTERPRETIVE INSIGHTS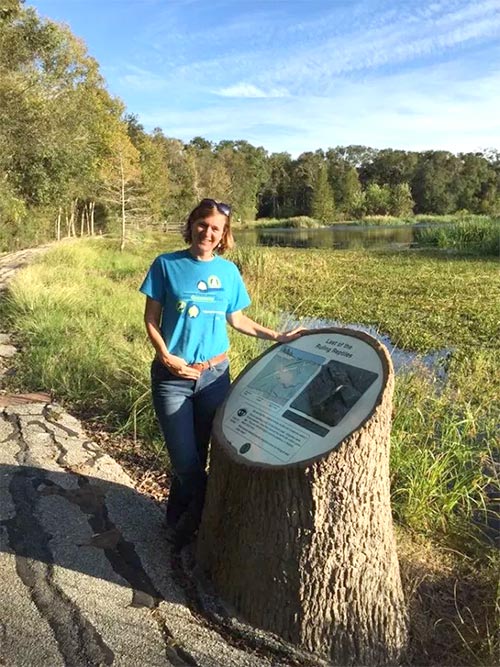 Amanda Hughes-Horan, Principal of Interpretive Insights along the Creekfield Lake Nature Trail in Brazos Bend State Park, Texas.
Interpretive Insights is an interpretive signage solutions company, established in 2008 and based in Houston, Texas.
Principal Amanda Hughes-Horan received her M.S. in Wildlife Biology from Colorado State University in 1993 and worked as an Interpretive Planner for the Texas Parks and Wildlife Department until 2011.
Amanda has over twenty years of professional experience in the conservation field, heads up our Creative Team, and is deeply committed to the sound stewardship of our natural and cultural resources. Interpretive Insights understands the power of heritage interpretation to make a difference.
Simply put—we love the work we do, and it shows.