George Ranch Historical Park
George Ranch Historic Trail
Set on a 20,000-acre working ranch in Fort Bend County, Texas, the George Ranch Historical Park brings 100 years of Texas history to life. Owned by The George Foundation and managed by the Fort Bend History Association, the Ranch tells the story of one Texas family over four generations from earliest settlement on the Texas Frontier. In 2019, more than 48,000 visitors toured the site's historic buildings, learned about pioneer life from costumed living-history interpreters, and watched cowboys working cattle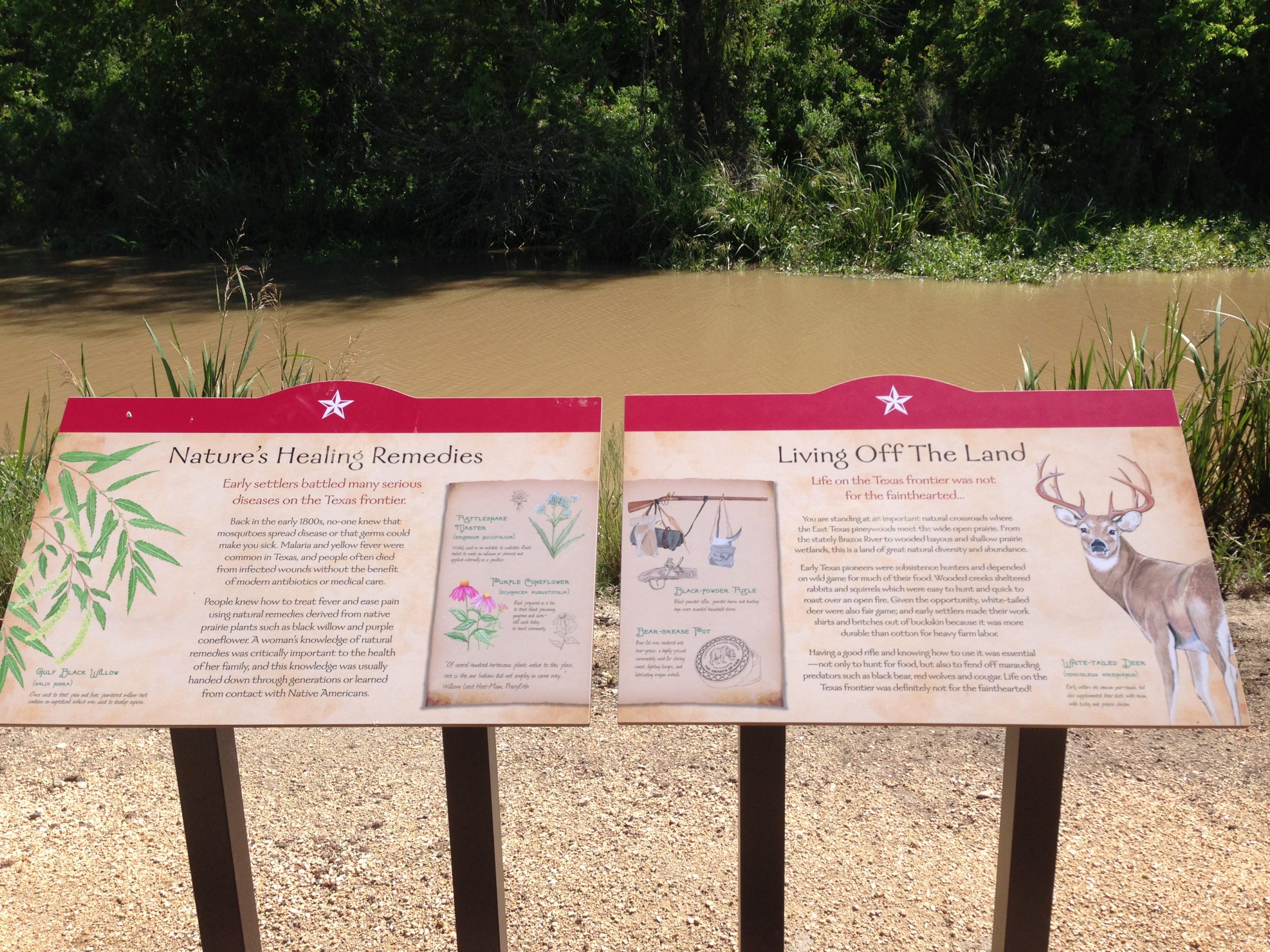 In 2011, the park's then-Executive Director, Candace Jones, decided to create a self-guided interpretive trail along Dry Creek—one of the most picturesque and underused areas of the Ranch. She wanted visitors to understand that early settlers on the Texas Frontier depended on the natural resources that surrounded them, and that knowledge about how to live off the land, hunt for wild game, and use wild plants for medicine was crucial for their survival. "I have long wanted to incorporate this overlooked concept into the visitor experience at the Historical Park," Jones later said in a press release.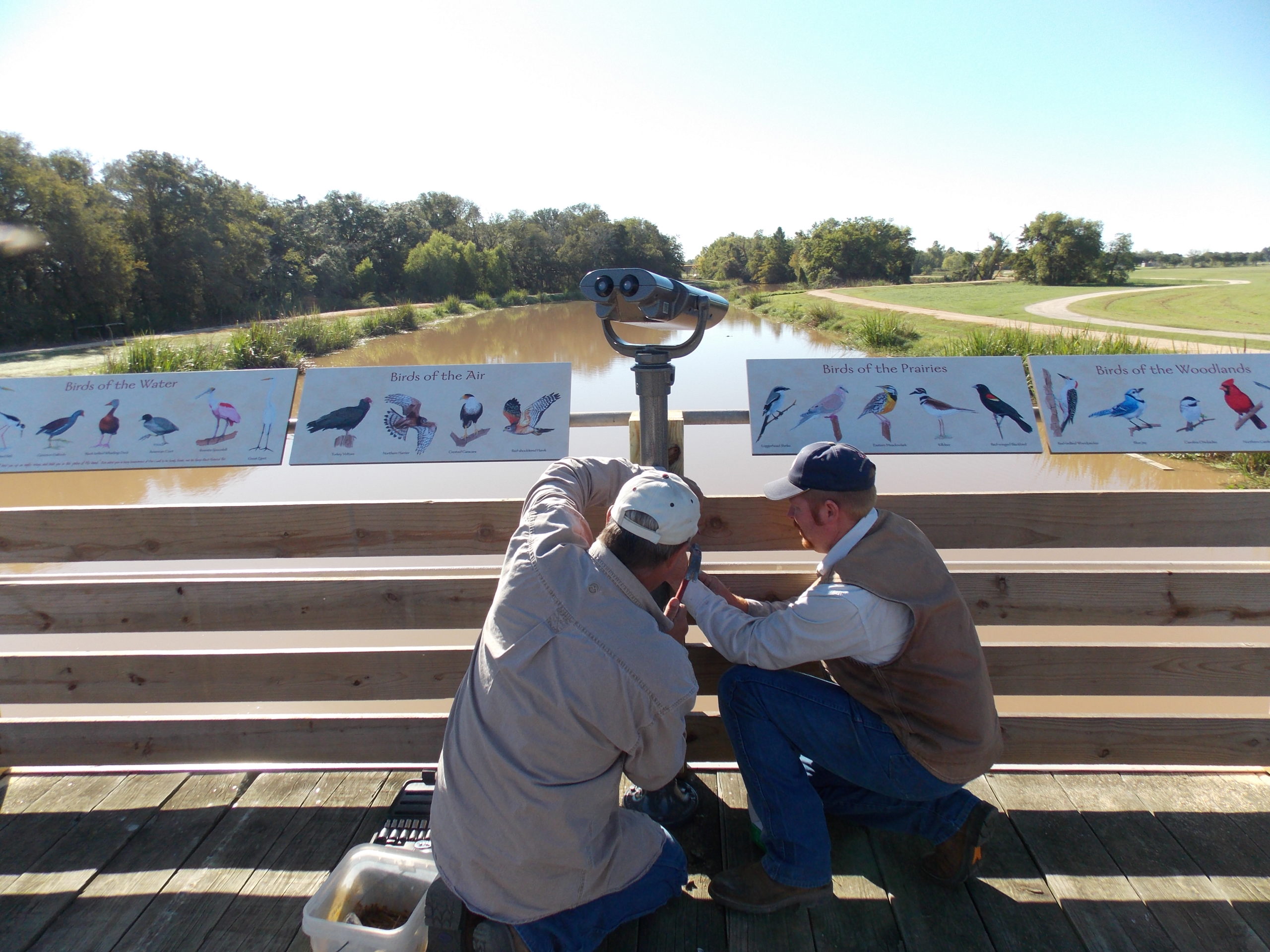 Interpretive Insights worked closely with Jones and her staff to develop the George Ranch Heritage Trail which was designed to be fully accessible to all visitors. Jennifer Farrell, Director of Marketing for the Fort Bend History Association, noted the particularly high quality of original illustrations created by Interpretive Insights for this project. Interpretive panels were installed along the trail in pairs; the design of each resembling the open pages of a naturalist's notebook with sketches and handwritten notations about various aspects of everyday life on the Frontier.  The color palette chosen for this original interpretive signage also echoed the "ranch red" color found on barns and cattle complex roofs at the Historical Park.
In 2019, The George Foundation and Ranch staff engaged Interpretive Insights to create additional signage for the George Ranch Heritage Trail that is more focused on wildlife and on fostering an awareness of nature at the Ranch. The trail's proximity to Dry Creek makes it an ideal spot for visitors to observe and photograph dragonflies, American alligators, bald eagles, and all kinds of wildlife.
"Everyone calls it a 'nature trail.' Everyone goes there to look at nature," said Farrell. She said the new panels will widen the interpretive scope of the Heritage Trail while maintaining the original vision of presenting the land as seen through the eyes of early pioneers.