Welcome to
Interpretive Insights
Connecting People with Nature and the Natural World
Our Creative Team of writers, graphic designers and artists share a passion for interpretation, and we have a wealth of experience developing all kinds of interpretive projects for a wide range of clients including non-profits, government agencies, schools, hotels, and ecotourism resorts.
Here at Interpretive Insights, we understand the importance of connecting your audience to nature and the natural world, and we'll do this effectively for you through excellent planning and engaging graphic design. As a small business, we take great pride in providing exceptional customer service, take time to listen to your needs, and always pay close attention to detail.
We offer a wide range of professional services including site scoping, conceptual design, and cost estimation—and if you're new to interpretation, our team will carefully guide you through the entire interpretive planning process from project inception through to delivery of fabricated signage to your project site.
Our goals are simple: to provide the very best value for quality work, and to deliver a job well done. We really enjoy the work we do, and we're looking forward to working with you!
Dedication.
We are a team of dedicated planning and design professionals who share a passion for nature and natural heritage interpretation.
Experience.
We'll guide you through the interpretive planning process from early conceptual design through to final installation.
Inspiration.
Our elegant and memorable interpretation solutions will engage your audience and inspire minds for years to come.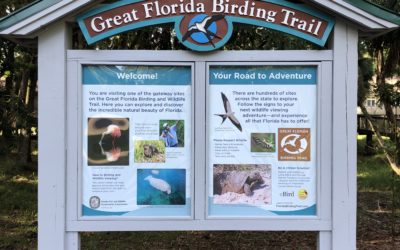 The Great Florida Birding and Wildlife Trail is a collection of more than 500 sites across the state of Florida—both on public lands like state parks and also on private lands where visitors can go and see an amazing diversity of native birds, butterflies, and other...