Peckinpaugh Preserve
Formed in 1996, and dedicated to preserving land along streams for flood control, clean water and wildlife in the Greater Houston area, Bayou Land Conservancy needed assistance creating interpretive signage at the Peckinpaugh Preserve along the Spring Creek Greenway—a 33 mile-long greenway that is a haven for wildlife and outdoor nature enthusiasts, and is the longest connected, urban-forested corridor in the nation.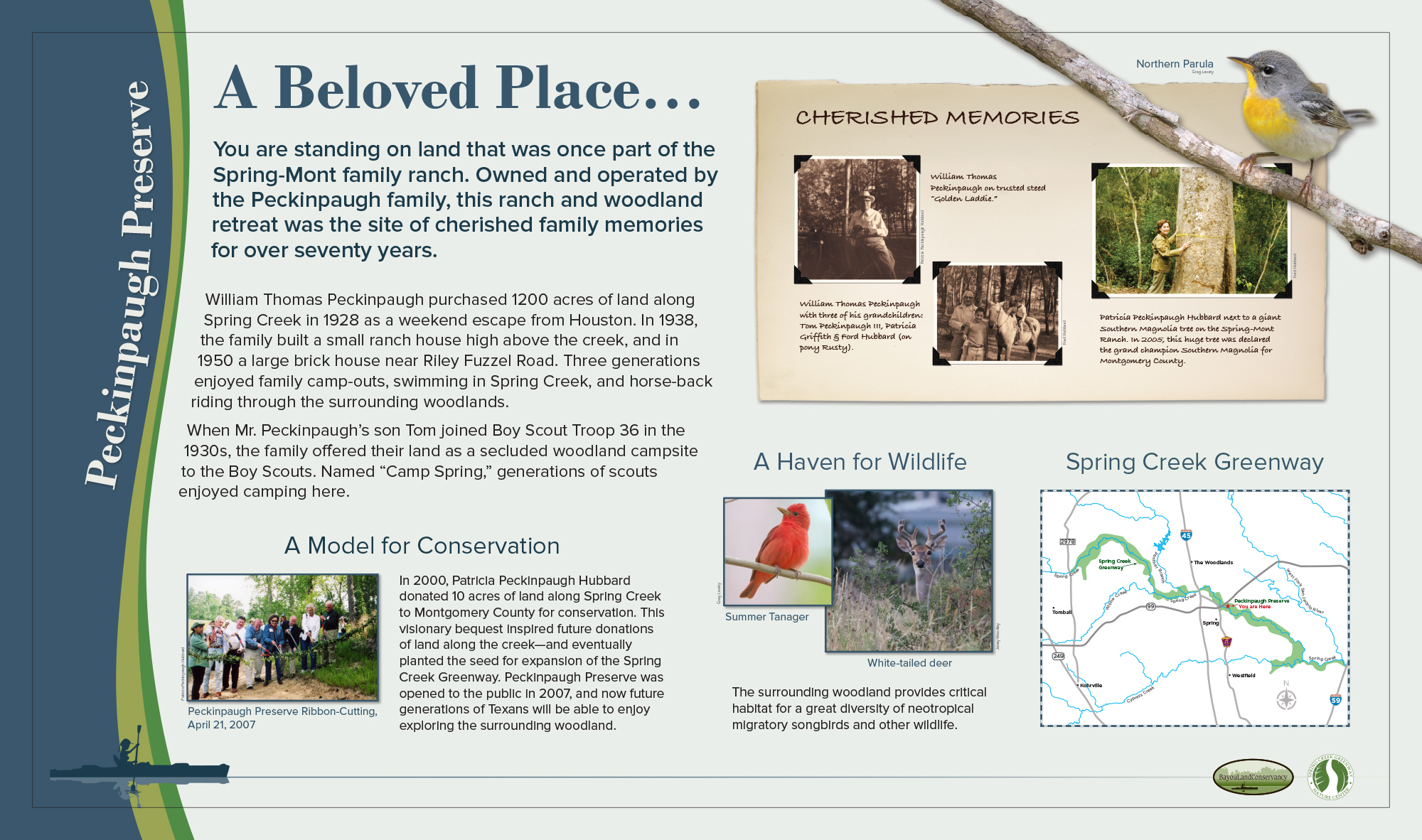 Peckinpaugh Preserve was established as a 25-acre preserve along Spring Creek in 2005 and was generously donated by Patricia Peckinpaugh Hubbard for all to enjoy. Few informal learning opportunities currently exist along the Spring Creek Greenway, and our goal was to educate trail users about the history and ecology of the site, and also to honor the family who donated the land.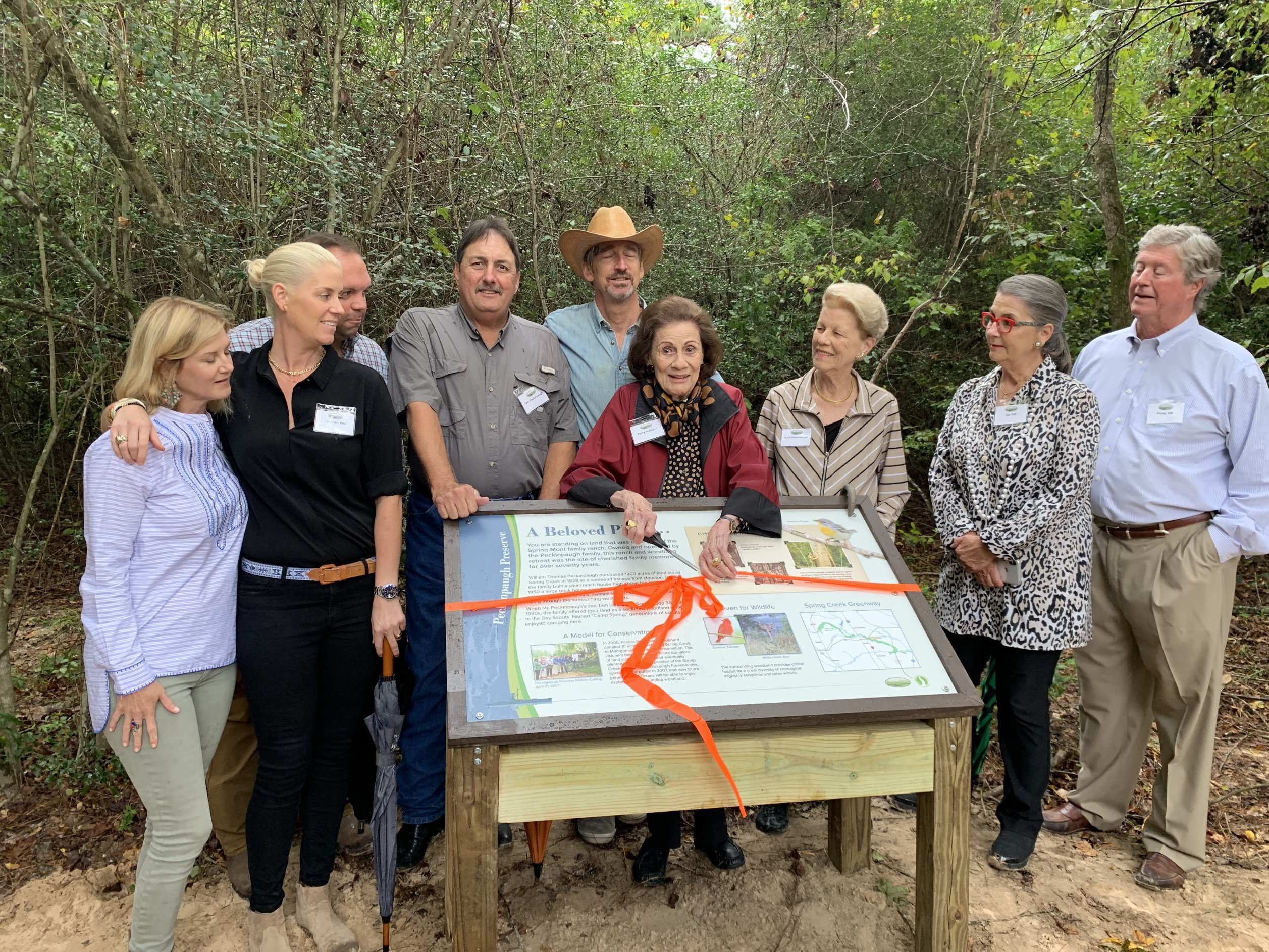 Interpretive Insights interviewed family members to better understand the legacy of this site, help prioritize messaging for our signage and accurately convey the long-standing family attachment to this property. Since Peckinpaugh Preserve is located in a floodplain and the sandy banks of Spring Creek are continually eroding, we decided to mount our signage using simple wooden framing without concrete footings so it can be relocated as necessary over time.
This was a very successful project which we hope will be enjoyed by many visitors in the years to come.