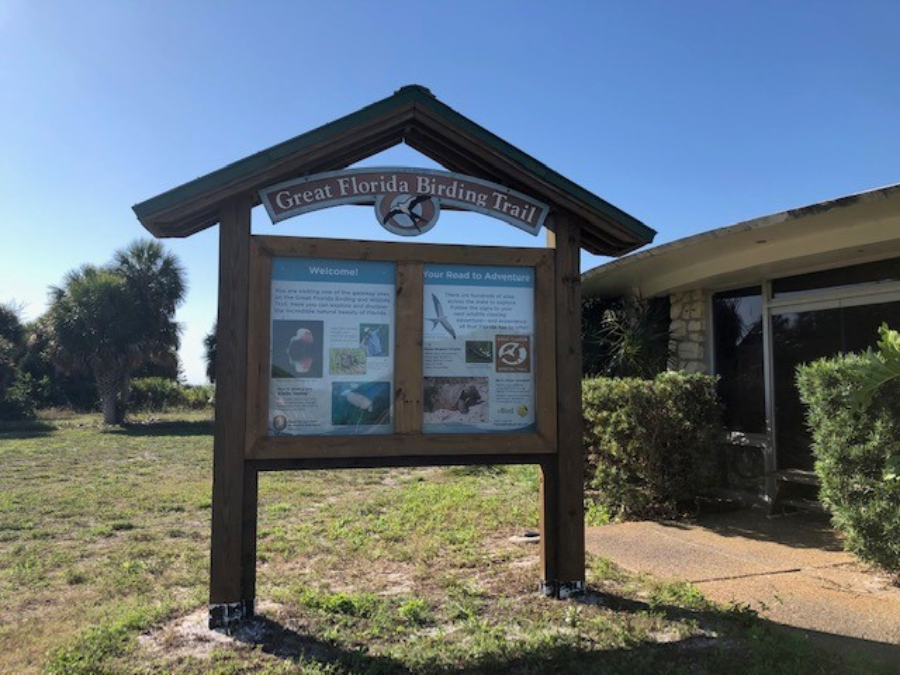 Capturing the Best of Florida's Birding and Wildlife in Just 24 Square Feet
The Great Florida Birding and Wildlife Trail is a collection of more than 500 sites across the state of Florida—both on public lands like state parks and also on private lands where visitors can go and see an amazing diversity of native birds, butterflies, and other Florida wildlife.
Launched in 2000, the Trail is a program of the Florida Fish and Wildlife Conservation Commission (FWC) and was designed to enhance visitor experience of Florida's many wildlife management areas and promote wildlife-focused ecotourism.
The Great Florida Birding and Wildlife Trail has nine "gateway" sites throughout the state. Beginning in 2019, the FWC engaged Interpretive Insights to design interpretive signage for existing orientation kiosks at sites with the highest visitation. Completed in early 2020, the final signage includes important orientation information for visitors, information on wildlife viewing etiquette and also invites visitors to become citizen scientists.
"People are also visiting for reasons other than wildlife viewing," said Liz Schold, the Great Florida Birding and Wildlife Trail Coordinator for the FWC. "We want them to know that wildlife viewing is fun and easy to get engaged in. Trying to fit that into 24 square feet — something that captures all of Florida, that can represent all those sites — is challenging."
When it came time to replace the outdated signage at each gateway site, the Commission knew they would need outside help with design and fabrication because their in-house interpretive signage expert was nearing retirement. Anne Glick, Wildlife Viewing Program Administrator at the Commission, recommended Interpretive Insights for the project and noted that they brought in both valuable design expertise as well as experience working with state agencies that would help keep the project moving ahead through to successful completion.
Interpretive Insights assisted the Fish and Wildlife Conservation Commission throughout the fabrication process, and also helped figure out the tricky logistics of having signage shipped to nine different locations throughout the state.  "The panels turned out fantastic," said Schold. "The sites are excited to get them up."
This project has helped the Florida Fish and Wildlife Commission initiate a more consistent brand identity for the Great Florida Birding and Wildlife Trail, and the FWC plans to take the design elements Interpretive Insights created for the new panels and apply them to their printed materials (e.g. guidebooks and fact sheets) for more visual cohesion going forward.
"I would give Interpretive Insights a glowing recommendation," said Schold. "I can tell they really care about the product that they make."