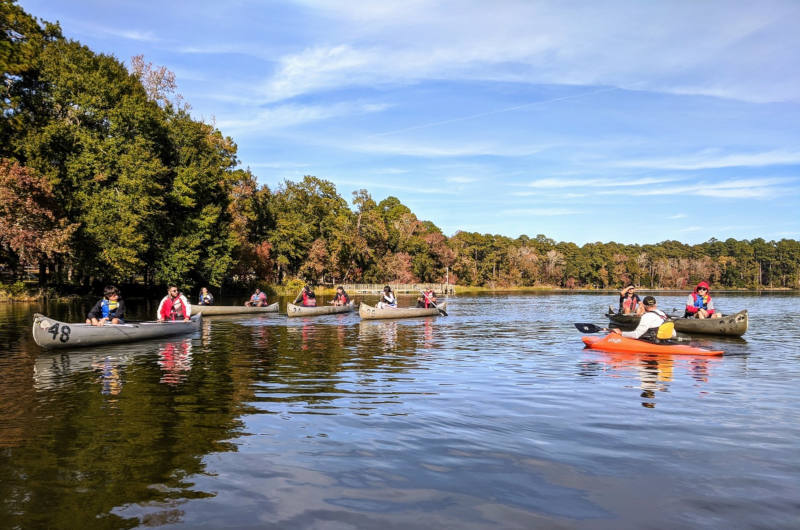 Now I know—none of us stays focused on living each day to its fullest. There is always the hustle and bustle of big city life. We need to buy groceries, fill the gas tank, and make it to soccer practice. All of this seems to take priority as we strive to become ever more efficient and productive. As a high school science teacher, I am fully aware of the need for every action to have urgency and trajectory. There's no time to be wasted otherwise the mountain of grades, lesson plans, and fundraisers begins to resemble a volcano just waiting to explode. It is in the midst of all this that I thirst so desperately for an oasis of calm. A space to re-establish my roots and connect with my inner self.
Fortunately, I have a passionate love for the outdoors which was planted in me as a young child and nurtured over the years by my mother and her love for the outdoors.  There's no better place for me than being outside in the fresh air. That's always where I feel most alive. When I take a moment to step outside and witness the powerful forces of nature with humility, the sense of fulfillment and of being alive in the present moment is tremendous. It can be something as simple as observing the first green blades of grass emerging through the snow, witnessing fish jumping, or hearing baby alligators hatching on warm, spring days. Life is happening all around us if only we take time to carefully observe it.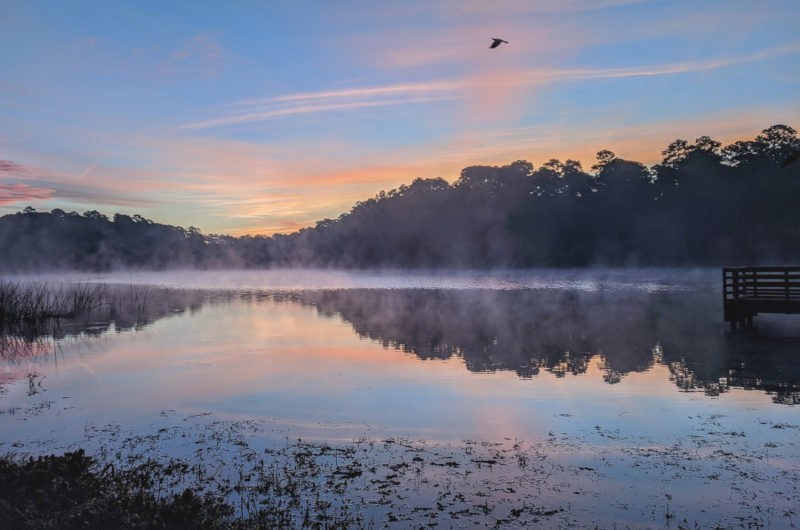 This semester has been full-on as I have taken on the role of being an outdoors club facilitator for my high-school students. Twice a semester, I and thirty other Houston students and chaperones get together for a weekend of outdoor recreation. I've taught mountain biking, canoeing and other outdoor skills, but the greatest lessons seem to come from the weekend itself. Discovering what it truly means to live—and fostering a connection to nature and the outdoors that I cannot teach in a classroom.
It was early one autumn morning when I awoke to a frigid chill and a frosty dew. It was going to be another bright, spectacular October day in Texas. I had brought twelve adventurous souls with me from my inner-city high school with a mission in mind to get away from technology and from our concrete jungle, and to "reconnect students with their native roots…and with nature." As the groggy teenagers stumbled out from their tents, I was overjoyed to see their faces light up as the first rays of sunlight touched the still and silent lake. As we watched, fingers of early morning fog rose up from the water and slowly veiled the scene in a magical mist.  Startled by our presence, herons and egrets rose up into the air; their wings touched by the early morning sunlight.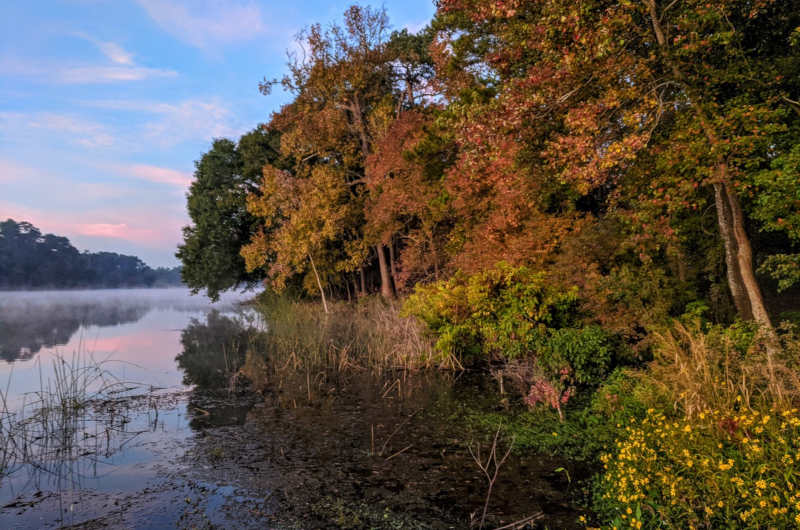 The idea of sleeping out in the cold was a real challenge for me, but it was so worth it. Our students blossomed with the help of rangers and other chaperones to complete all the necessary tasks of setting up camp and leaving no trace. Their faces were radiant, and the sound of their laughter drifted across the silent lake and echoed through the woods. This weekend gave our students an important opportunity to become leaders, to reconnect with themselves and with others, and to see what being outdoors in nature is all about.  
I've never thought about the first time I ever heard an echo or saw a family of deer drinking from a creek—but witnessing these urban students interacting with nature for the first time energized my soul. Knowing that I can safely instruct students to respect their roots and spend time outdoors has filled me with life.  No matter how fleeting it was, our weekend away from the concrete jungle gave me hope for our next generation of leaders who are now more open to new opportunities and eager to explore what life has to offer beyond their familiar urban surroundings.  

Johnny Dwyer holds roots in Cincinnati, Ohio where he was raised in a large family founded on hospitality and adventure. Youngest of five, Johnny is a proud outdoorsman and biologist with passions for horticulture, ornithology, botany and wildlife photography. Following his parents' footsteps, Mr. Dwyer is wrapping up his fifth year in the field of education as a high school science teacher in Houston, Texas.